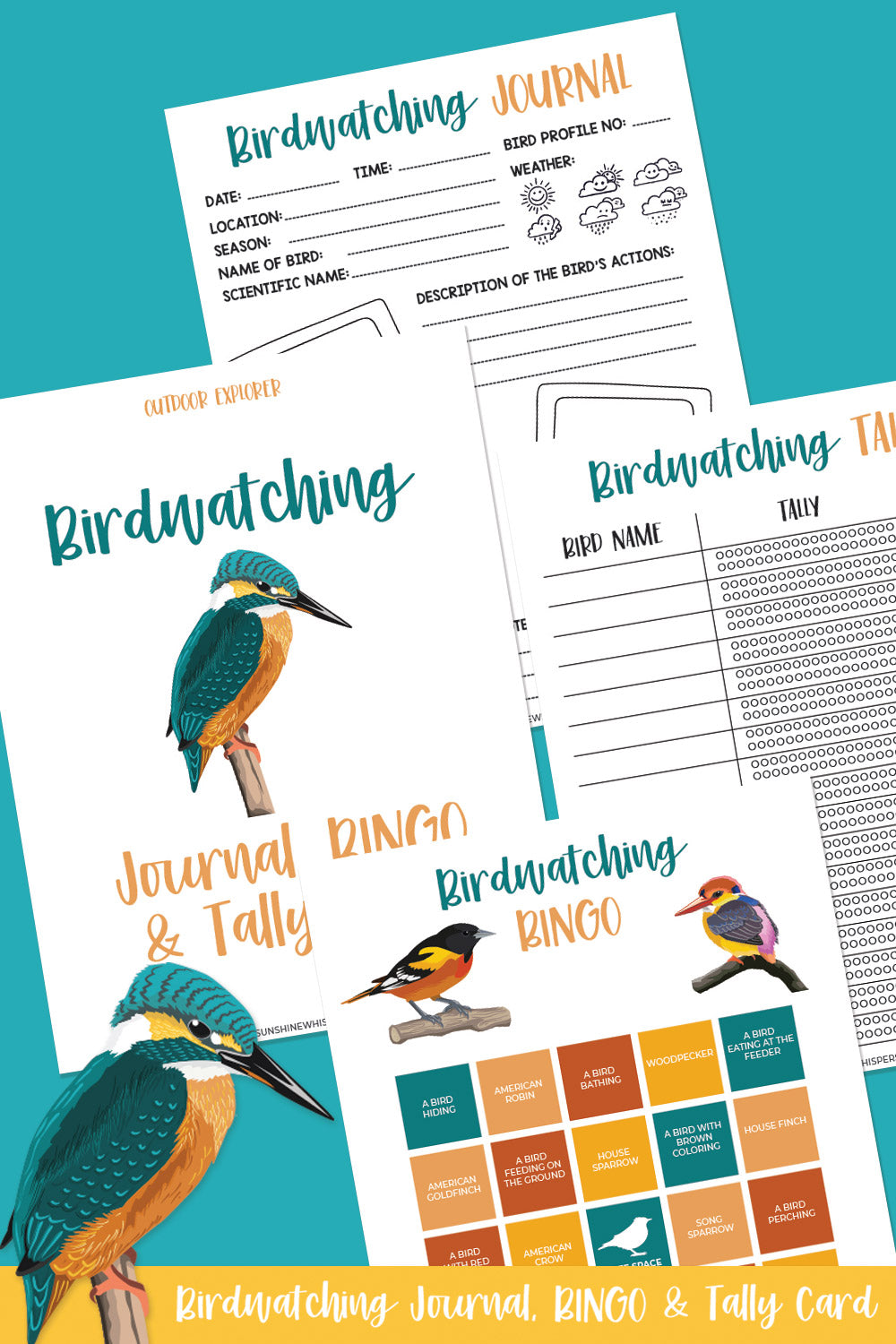 Birdwatching BINGO, Journal, and Tally Card
Does your kid love to go bird watching? Or, maybe you are the bird lover. Check out this fun printable pack! Keep track of the birds you see with a fun tally sheet. Describe the birds and their habitat on the journal page, and see how many different birds you can detect with the BINGO card!
THIS IS A DIGITAL PRODUCT.  Nothing will be mailed to you. Instead, you will receive download links immediately after purchase.